Sharon Silbert
J.D., Acc.FM (OAFM)
Lawyer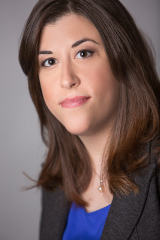 With appropriate professional support, most individuals experiencing a family conflict or transition can successfully negotiate workable solutions without the involvement of the courts. I embrace a participatory model of family law, and take pride in the fact that I help clients maintain control over their own lives by crafting settlements that meet their unique needs. I work hard to help my clients minimize inter-personal conflict, which can help to achieve cost-effective outcomes.
Sharon is a lawyer and mediator who is committed to helping her clients handle family law issues respectfully and constructively, with minimal court involvement. She understands that regardless of the circumstances, family law matters are deeply personal and often emotionally-charged. She adopts a problem-solving approach, listening closely, responding mindfully, and guiding clients with care.
Sharon is a qualified Collaborative Family Lawyer and has been accredited as a Family Mediator by the Ontario Association for Family Mediation. She is a graduate of the University of Toronto Faculty of Law, where she obtained her law degree after completing undergraduate studies at the University of British Columbia and McMaster University. Prior to establishing her own practice in St. Catharines, Sharon honed her legal skills at a large national law firm in Toronto and a boutique family law firm in Hamilton.
Company
Sharon B. Silbert Professional Corporation, Family Law + Mediation
Contact Information
PO Box 1518
St. Catharines, ON
L2R 7J9

Tel: 905-685-9020
Fax: 905-378-3373

Email
Website